Ravi Bopara is an English cricketer who plays for Essex and England. After impressing as a schoolboy, he earned his first professional contract aged 17 in 2002. He was destined for a career at the top after a solid showing for England in the under-19 World Cup in 2003.
Originally a top-order batsman, his developing medium pace bowling has made him a vital all-rounder for England since his ODI debut in February 2007. His performances led to a call up to the test squad and he made his debut later the same year.
Essex CC
England Cricket
MAJOR ACHIEVEMENTS
2013 Named England's ODI Player of the Year
2013 Scores maiden ODI hundred v Ireland
2011 Scores 96 and is Man of the Match v SA
2009 Ashes win – in England
2009 Scores 3 consecutive centuries
2008 Scores 201 in Friends Provident trophy
2007 Scores highest first class score of 229
2006 Selected for England A
2005 Scores 1st first class century
2002 Signs professional contract with Essex
COUNTRY
CLUB
Matches
Runs
Avg Runs
30.7%
36.2%
Wickets
Economy
5.4%
5.5%
Totals
Balls Faced
Balls Bowled
Ravi Bopara
CHARITIES
Magicbus
Lords tavern
Great Ormond Street
Essex CC Trust
IODR
KEVIN PIETERSEN TESTIMONIAL
Kevin Pietersen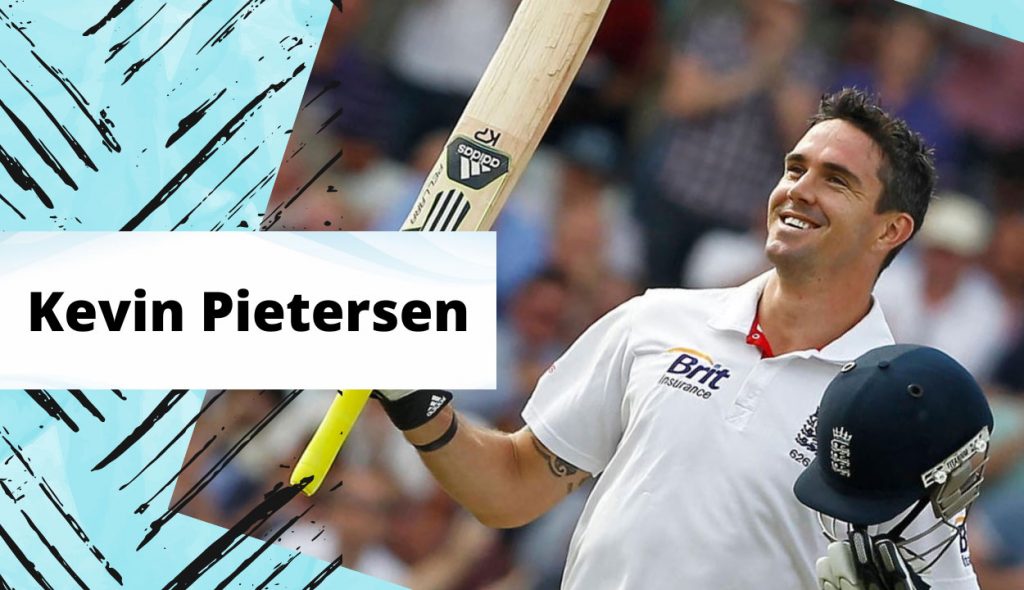 What can I say about Ravi Bopara? Aside from that, he's an absolute superstar, of course. Ask anyone who has played with or against him and I know for certain they'll all say the same thing; you'll struggle to find a better professional, team-mate or opponent anywhere in the game. And I say this despite not yet having been offered a single discount on any Sam's Chicken whatsoever! I count myself very fortunate to have had the opportunity to represent my country and play professional cricket for a living, but equally, I consider myself just as fortunate to consider Ravi as a good buddy of mine.
From the moment our paths first crossed early on in my career in England, two things were very evident to me. Firstly, he wishes he was Sachin Tendulkar. If you saw Sachin doing something in a game, no question, Ravi would be copying it the next day. Secondly, this guy's got it all. With the bat, his eye and technique are out of this world, while his bowling often goes under the radar, despite the fact he's got that ability to pin batsmen down and nick that essential wicket when a team so desperately needs it. The latter I've found to my cost on several occasions, most recently during last season's Natwest T20 Blast at The Oval when he did my first ball! I've told him I still owe him for that! But while this talent is natural in many ways, it'd be hugely remiss of me not to emphasise just how hard he works.
When together on England duty, I often noticed what quick a learner he is, in that he'll be told something, then I'll see him in the nets nailing it perfectly just a short time later. He just gets on with it, no messing, just working. That's a trait I respect massively in anyone and Rav's a prime example of it. Despite all his achievements in cricket already, I firmly believe the best of Ravi Bopara is still to come. And that's in all forms of the game. This, when it happens, will be richly deserved from someone who loves the game of cricket as much as Ravi does. And even if he doesn't get the 100 international centuries like his beloved Sachin, he can feel very proud of everything he's achieved in the sport. I'm sure I can speak on behalf of everyone who knows him and has played with him, by saying Ravi's one of the funniest and nicest guys you could ever meet. Go well Baby Elephant, you deserve it, bud. KP
RYAN TEN DOESCHATE TESTIMONIAL
Ryan Ten Doeschate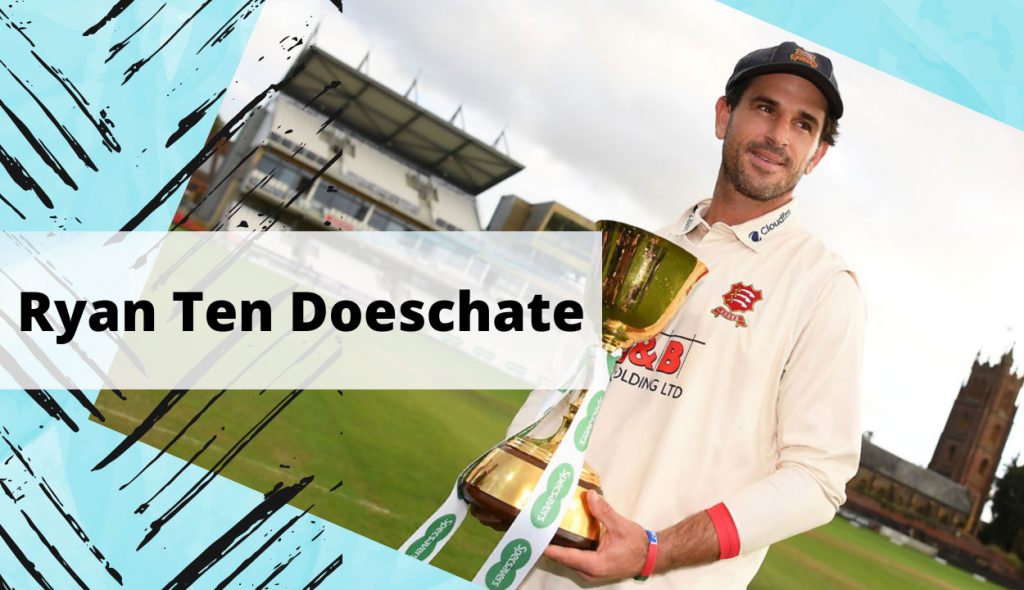 Congrats on being awarded a benefit! From the first time I saw the chubby youngster playing in Cape Town in 2003 I had no doubt that you would have such a long and successful career, I didn't however know that I'd get to share so many great times with you. I guess I must thank Goochie for galvanising our friendship. I got to know Ravi well in 2003 when we were sent to live in Perth for a summer. Armed with a George Foreman grill and a black string vest, Rav turned out to be the greatest of housemates. Banging distorted rap tunes in the 1980 Nissan Pintara we shared, inventing and mastering a new sport, 'swimming' at Melville Aquatic, watching rented DVDs on the Dick Smith, and our assault on the Hampshire house are treasured memories. I will also never forget the day you famously left Turkish bread in the oven for a whole day, at 180′.
Time certainly flies when you're having fun and if there's one word I'd use to describe you, it's fun. Your development from the sloppy, unorganised young talent to a hard-working professional who consistently delivers has been seamless. Amongst the many match-winning contributions for Essex, the double century at Leicester in 2008 still stands out in my mind. It is was an example of the rare things you were able to do. I also believe your best years are still ahead of you. I must take this chance to remind you not only of that hiding we gave you at Lords in the T20 World Cup but also of how I worked you over. I'll get ya, buddy, I'll get ya. It's been an absolute pleasure to watch your development as a cricketer, to see you evolve as a person and to share a true friendship with you. I look forward to many more years and wish you all the very best for this deserved benefit year. Tendo
NASSER HUSSAIN TESTIMONIAL
Naser Hussain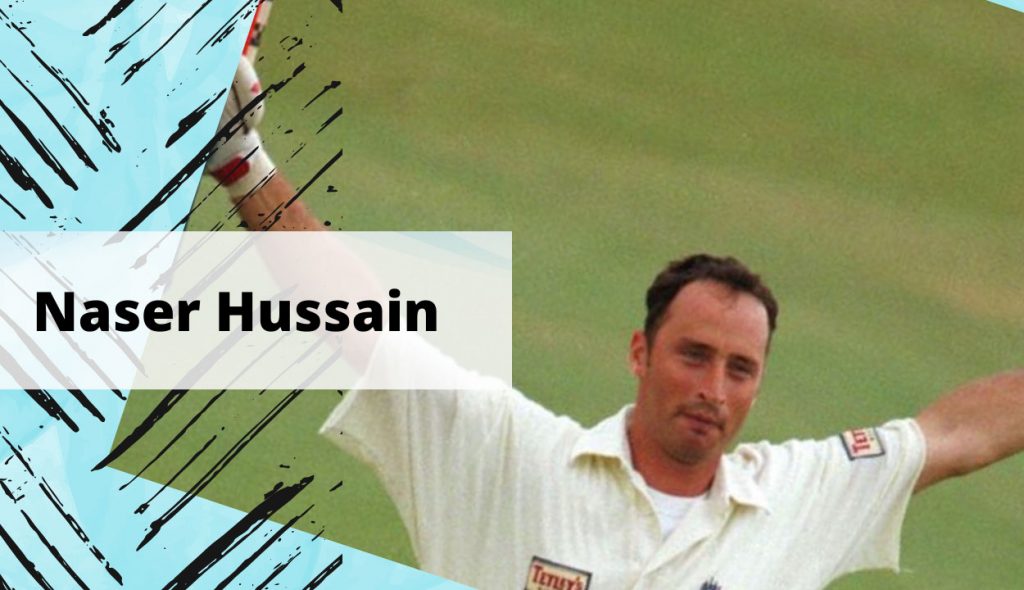 "He has always shown an enthusiasm for the task in hand whether he was a young up and coming player or an established international. Make no mistake, he is a serious talent with all the shots of the modern batsman but something of an old-fashioned attitude about him too. There is an element of Ravi enjoying showing off on a cricket field which adds to his appeal as one of the English game's great entertainers. I gather that Ravi spent some time at my dad's cricket school in Ilford when he was a kid but I must admit I never saw him there and our paths never really crossed until he started making an impact at the county level. I remember vividly turning up at Chelmsford one day and looking over at the nets to see who I could throw out so that I could get some more practice and there was this young kid having throw downs and smashing the ball to all parts. I thought 'crikey, this lad can play and when he came in I told the young Ravi Bopara that he should be in the Essex first team. He mumbled something about Sachin Tendulkar, who was always his hero, and the biggest compliment I could pay Ravi is that you could see he had modelled himself on the great man in the way he went about his batting even then.
Since then Ravi has gone on to have a fantastic career and there should be plenty to come yet both for his county and country. Yes, Ravi can be a little inconsistent and frustrating and has had spells when he has barely scored a run as well as others when he hasn't been able to score centuries. His challenge as a senior player is to dominate games, be more consistent and win games with the decisive contribution. He could yet play Test cricket again but if he doesn't then he should dedicate himself to becoming one of the very best one-day players for England. Ravi has the ability to be just that. Good luck Ravi and I look forward to watching you for both Essex and England for some time yet."
MOEEN ALI TESTIMONIAL
Moeen Ali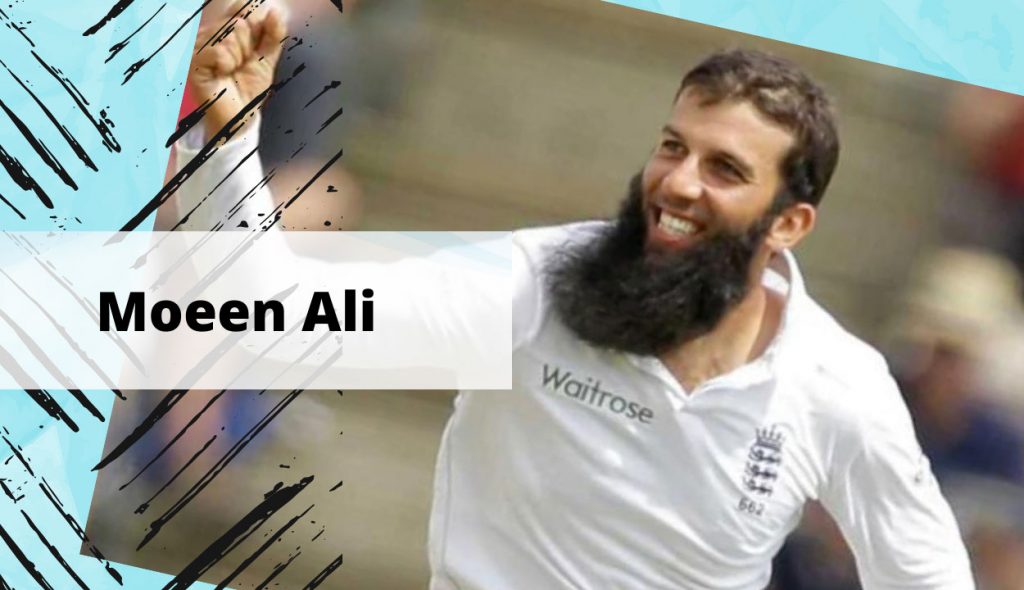 "It's a pleasure writing an article for Rav's well-deserved benefit! The first time I met Rav was through the England youth system. I will never forget the first time I saw him bat; I had an indoor net against two bowlers, who, at the time, everyone knew were quick. I came out of the net thinking, " that was tough!" and then Rav walks in. I remember watching him and saying to myself, " I have never seen a young player as good as him." He absolutely murdered them! Rav made my life in the England team very easy. Looked after me the day I walked in…..but I used to BANG him out on FIFA.!! Topman and all the best.Ps bare NICHE bro."
TOM WESTLEY
Tom Westley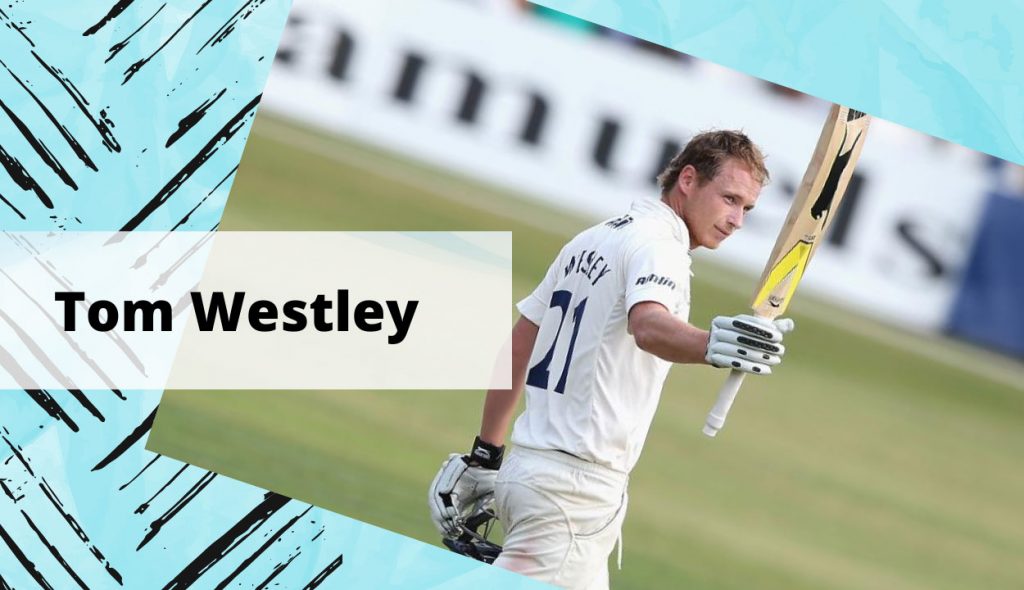 "Ooooooooohhhh Ravi Boparaaaa, repeat, repeat, etc…The only player I have played with or against that has their own song in cricket, if that doesn't warrant a benefit then I do not know what does! So a huge congratulations to Ravi for being awarded his benefit by Essex for 2015, something that he richly deserves and I'm sure it will be a huge success. I've had the privilege to play with Ravi for a number of years now at Essex and he is one the most talented players I have seen. I've lost count of the number of match-winning innings he has played, doing so with such ease and class. He has also been invaluable to Essex's one-day success, with bat and ball.
Ravi is one of the best cricketers I will ever play with, but he is also up there as the funniest! Regularly he has me and the other guys in stitches; he's quick-witted and ruthless in his humour, (he's also not bad at doodling on inspirational team quotes around the changing room).To those that know Ravi, or importantly have played with Ravi, know that he has an astounding knowledge of the English weather. He regularly tracks rain clouds hours away and is frighteningly accurate about predicting if and when they will hit our game, (obviously hoping that it slides by).On a more serious note, he's helped my game more than he knows, he loves cricket and he's brilliant to learn off. So Ravi I wish you the best of luck for this upcoming year! All the best mate Tom Westley"
MICHAEL HOLDING
Michael Holding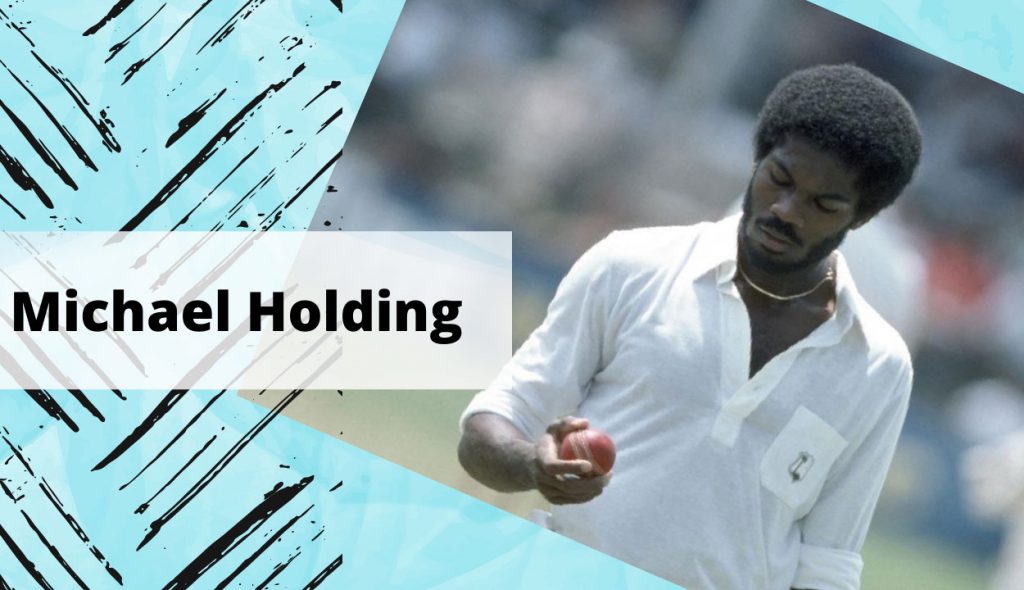 I first came across Ravi in my capacity as a cricket pundit for SkySports during a domestic county match. Ravi showed his raw talent and ability with the bat and more than handy medium pace bowling. Over the years Ravi has grown to be a mighty fine county cricketer for his beloved Essex County Cricket Club and his domestic statistics speaks volumes. Ravi's dynamic all-around ability has enabled him to have a great impact on the modern game, especially in its shorter formats as evidenced by his performances for England. But For me personally Test cricket is the ultimate game and having witnessed Ravi score 3 test hundreds against my beloved West Indies, I have first-hand experience of a young man capable of exhibiting his ability in all formats of the game.
Unfortunately, after a tough series against the Australians Ravi has not had MANY more opportunities to showcase his talent at Test level. However, at the age of 29, Ravi is still young and if he continues to work hard at his game, I do not see any reason why he couldn't fight his way back into the test team and add many more test hundreds to his name before his career comes to an end. Benefits are given to individuals who have shown years of good service to their county and I would like to congratulate Essex County Cricket Club for this gesture to Ravi. I am really pleased to be writing and supporting Ravi with his benefit year and wish him and his chosen charities every success throughout 2015 and hope to see more of him with an England test shirt on. Have a blast of a year.
VARUN CHOPRA
Varun Chopra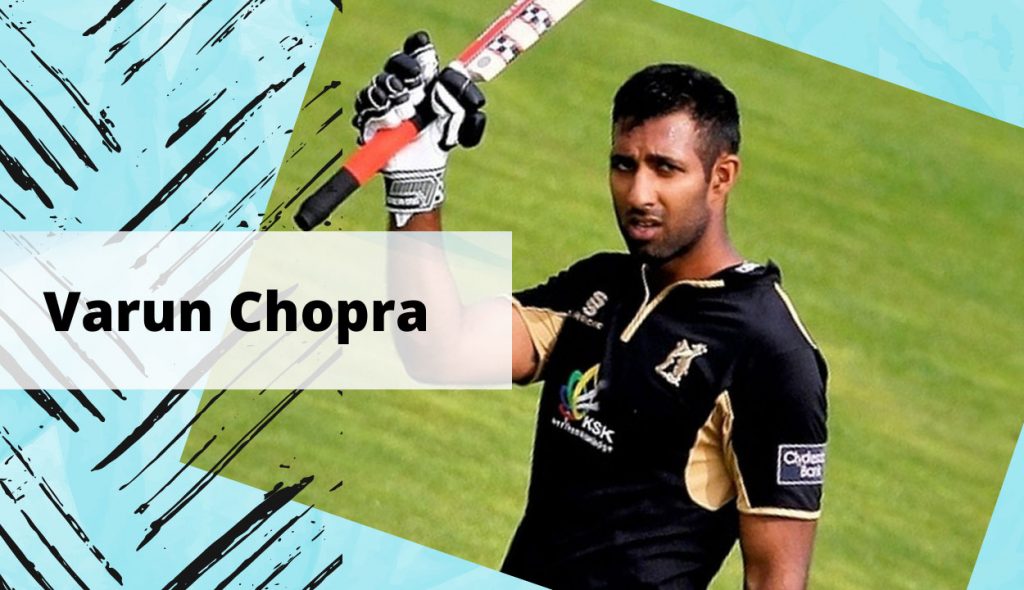 Of course, I had no hesitation and was honoured when Rav asked me to write a piece for his benefit brochure. Me and Rav go way back. Having both grown up in parts of East London we both spent hours practising and playing indoor cricket mostly at "Joe's" (Ilford cricket school). Even at a young age, it was clear to everyone that he was always gonna go far in the game and had a special talent. As kids from East London, it was great to see Rav doing well in the game and in many ways, showing a pathway from street cricket to the professional game. When I first joined the Essex staff and being 3 years younger, knowing Ravi from previous days certainly helped! He showed me the ropes and helped me settle into the squad. A big part of this was "card school"! Every time we were on a coach journey for an away game or when it rained (never rained at Chelmsford ?!?!), we would play a couple of card games, which involved the loser buying treats or coffees at the services, or silly forfeits. Of the sillier forfeits, my two favourites were 1.) watching Rav trying to chew his way through a protein bar in under a minute and 2.) after losing a game on the coach he had to complete the journey on a new seat…the toilet seat on the couch! Never the best or the comfiest as I'm sure you can all imagine. Shame it was our longest journey too, up to Durham! Congratulations mate, you fully deserve this benefit year and I wish you all the best. No doubt it will be a huge success and no doubt that one day, I will be sending BP Bopara to the petrol station once more! Go well
Chops
ALASTAIR COOK
Alistair Cook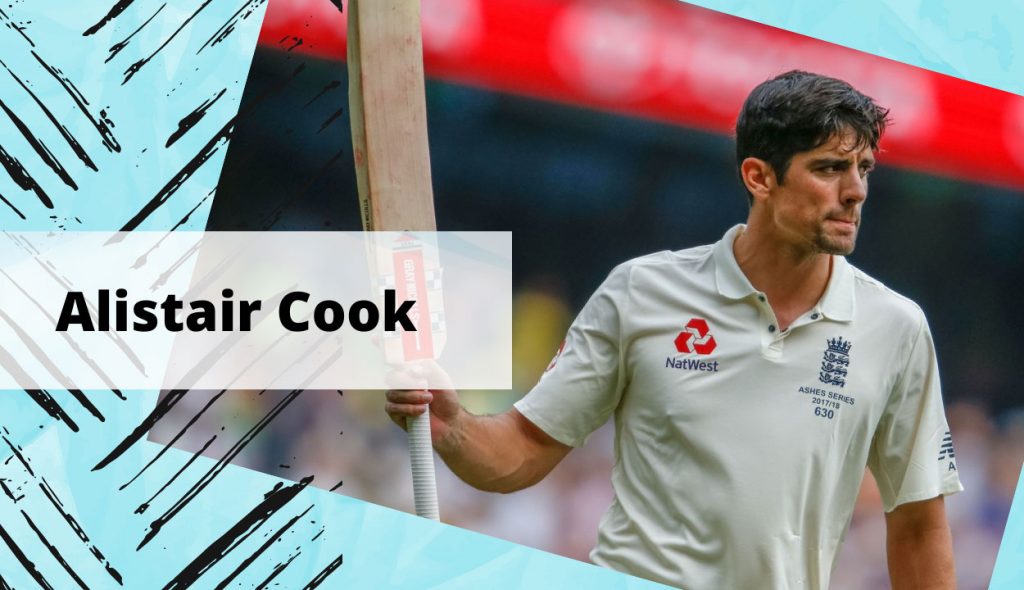 It gives me great pleasure in being asked to write an article for Ravi's benefit brochure. Although, if I'm being entirely truthful that is not really true, as trying to write something nice about Ravi on a four-hour coach journey from Colombo to Hambantota, on the most uncomfortable bus ever, is particularly hard! Being awarded a benefit is a great achievement and one Ravi should be very proud of. Although, when I first met Ravi, I didn't think he was destined to have such a great career: that day was some 18 years ago, when we were playing against each other: I was playing for London Schools under 12s against Essex. Ravi was the keeper that day and let's say there were not going to be any byes because the ball was never going to go around Ravi! He also just stood up to every bowler because standing back meant more walking to get there! I later found out his parents owned a sweet shop!! However, as we have all seen, Ravi has sensibly given up (most of )the sweets and the keeping and turned out to be a brilliant all-rounder, essential for both England and Essex! Ravi and I have grown up playing together and it has always been an absolute pleasure watching him play. His three 100s in a row against the West Indies and whacking Shoaib around at Chelmsford as an 18-year-old are two which particularly stick in the memory.
Ravi, I really hope you have the year you deserve, I don't think we will have another 18 years playing together, but I sincerely hope we have a few more years playing for Essex and England. All the best Cooky
PAUL GRAYSON
Paul Grayson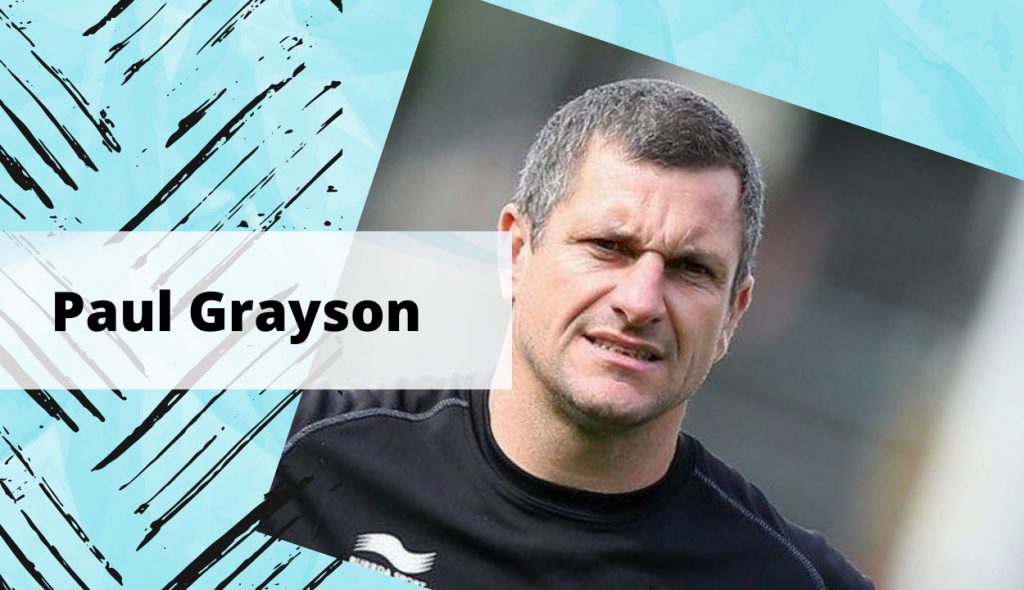 I've had the pleasure of writing a number of articles for beneficiaries at Essex and now, for the second year running, I am being asked to pay tribute to someone who took my job! If there had only been last year's beneficiary, Alastair Cook, emerging around 2003-04 I might have played on for another year. As it was, Essex was also blessed with the up and coming Ravi Bopara so when Graham Gooch (then first-team coach) made it clear to me my first-team opportunities would become increasingly limited it was easy decision to retire and accept the role of second eleven coach. Ravi had a wonderful, natural talent with the bat and seemed to have time at the crease even as a teenager when facing top-quality senior bowlers in the nets such as Darren Gough and Andy Bichel. It was obvious to most people that Ravi was going to have a successful career. There have been highs and lows since then but many of us felt he would go on to play 60-70 Test matches, which he could still do. Hopefully, he will get the opportunity because he is such a talent. As his coach at Essex, I cannot speak more highly of Ravi as a team player. I have asked him a number of times about getting released by England to play for us and if it meant driving down from Durham to Chelmsford he would do it. With players on central or incremental contracts, it would be easy for them to say they need a break, but Ravi loves playing with his mates and wants to be part of the team. If I had to pick one defining shot, to sum up, Ravi's talent it would be a straight drive against Shoaib Akhtar during a one-day match between Essex and the Pakistanis in 2003. It was one of those 'wow' moments when Shoaib was bowling at a good pace and Ravi, who was only 18 at the time, nailed it back past the bowler to the boundary. In terms of an overall inning, I would have to pick out the double hundred at Leicester on our way to the Friends Provident Trophy in 2008. We got put in on a green top and lost three quick wickets. Ravi then came in and completely dominated the Leicester bowlers. Scoring 200 in one-day cricket seems more commonplace now, what with the law changes, but to do it in 2008 was an unbelievable effort. Of course, Ravi's cricket is not just about his batting; he is a particularly skilful and smart bowler in the one-day game. Had he been fit to bowl for us on T20 Finals Day in 2013 I believe we would have beaten Northants and gone on to lift the trophy – that's how effective he can be. Tactically he is also very shrewd, so he may well fancy captaining Essex at some point towards the end of his career – I am sure he would make a good job of it. In general, he is full of beans and a great lad to have around who doesn't take himself too seriously – unlike some international cricketers. Ravi still has his dopey moments – usually involving turning up with the wrong kit – so I wish his Benefit Chairman Daren Mootoo all the best in getting him organised over the next year.I have never heard a bad word said about Ravi – even from people who lost their job to him! – so I am sure he will have the hugely successful Benefit Year that he deserves.
JAMES FOSTER
James Foster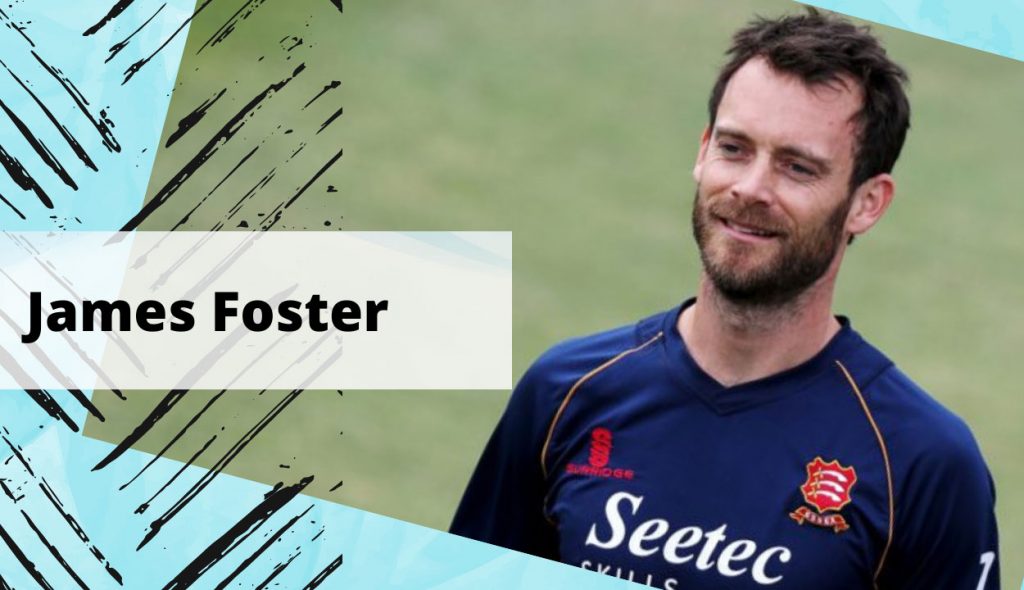 Ravi keeps things very short and to the point. He calls it how it is. So, I feel this is the best way to describe Ravi in this article…..• Gifted cricketer
• Makes batting look ridiculously easy
• Has sooooooo much time when batting
• Skillful bowler (golden arm)
• Team player (which goes unnoticed)
• Confident
• Serious knowledge of the game
• Will be an excellent technical coach
• Crowd entertainer
• Loves playing for Essex
• ESSEX BOY
• Thinks he is never wrong• Best weather watcher
• Loses at card games regularly on bus journeys
• Models his sense of humour on Ronnie Irani
• Models his 'cricket helmet head' haircut on Ronnie Irani
• Thinks he is Ronnie Irani!!!! Ravi fully deserves his benefit year. He is a crowd favourite with Essex and England and has shown huge loyalty towards his county…..Good luck mate!